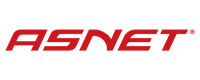 Asnet Ltd was founded in 1997 by Mr. Suha Buyukoglu and has its headquarters in Ankara / Turkey.
Today Asnet Ltd is one of the major memory module distributors in Turkey. We are dedicated to provide a full line of quality memory solutions such as DDR3,DDR2, DDR, SDRAM, Secure Digital, Multimedia Cards and USB Flash Drives to our customers.
Asnet has always been a customer driven company, we focus our efforts on providing the highest quality products with attentive, after sales service and support, that ensures total customer satisfaction.
Asnet Ltd is also exclusive authorized distributor for worlds one of the biggest memory manufacturer Kingston Technology. And since 2006 Asnet Ltd is authorized distributor for world leader in advanced memory technology Samsung Semiconductor.
Additionally Asnet is authorized distributor of Turkey for Drobo,Icy Dock, NewerTech, OWC and Raidon branded products.

Main Principles :
• All activities, always to be honest to the customer,
• Closely follow the world market, the world market simultaneously with the new technology available to Turkish consumers
• Clients have the right to bring forward and customer requests instead of first,
• Quality is always in the foreground to keep customers satisfied, but we have not even try to give them a better,
• As the leader in memory products in Turkey and memory products to ASNET identical to the name,
Our Mission;
Followed closely by high-tech product to identify users needs and the most full-quality, economical, reliable and adequate equipment to provide solutions.

Our Vision;
To be the Turkey's best quality and reliable hardware vendor, service and quality products, quality service and products with leading companies from the first to be on the mind. Associated ASNET name with memory products.
Asnet Bilgi Sistemleri Tic.Ltd.Sti.
* Address : Cetin Emec Bulvari 4. Cadde No: 92/C 06460 Ovecler/ANKARA
* Telephone : +90 312 481 60 00
* Fax : +90 312 481 70 00
* e-mail : info@asnet.com.tr
Financial Information:
Asnet Bilgi Sistemleri Ltd.
Founded: 1997
Paid-in Capital: 2.000.000 USD
Revenue (2012) : 11.000.000 USD
Employees: 16
NCAGE Code : TG101
Asnet Ltd Product Portfolio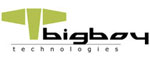 Memory: Notebook, Pc, Server-Workstation, Router Memory
Memory Card: MMC, MMCmicro, SD, microSD, SDHC Memory Cards
USB Flash Drive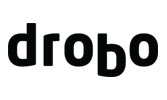 Professional Storage Solutions: Drobo Mini, Drobo 5D, Drobo 5N
Business Storage Solutions: Drobo B810n, Drobo B810i, Drobo B1200i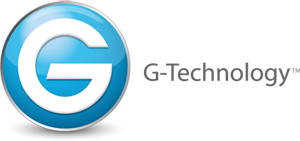 Portable Storage Solutions: G-RAID mini, G-DRIVE mini, G-DRIVE mobile, G-DRIVE Slim Series
Desktop Storage Solutions: G-RAID, G-DRIVE, G-DOCK Series
Professional Storage Solutions: G-SPEED Q, G-SPEED eS, G-SPEED eS PRO

Conversion Kits : EZConvert, ToughArmor Series
SSD/HDD Mobile Racks: TurboSwap, DuoSwap Series
2.5" SAS/SATA Cages: ExpressCage, ToughArmor Series
3.5" SAS/SATA Cages : FlexCage, FatCage, DataCage Series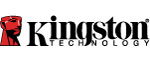 Memory: Server Memory, Notebook Memory, PC Memory, System Specific Memory
Memory Card: SD Card, Compactflash Card, SDHC Card meory Cards
USB Flash Drive: Kingston DataTraveler Flash Drive Series

SafeTANK : Content creation of art works, multimedia footage and R&D designs
ShareTANK : Network applications of data sharing and content streaming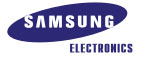 Memory: DDR SDRAM, DDR2 SDRAM, DDR3 SDRAM, FB-DIMM Memory Modules
Flash SSD (SOLID STATE DRIVE): SLC SSD, MLC SSD, Slim SSD, Slim Light SSD
NAND Flash
IC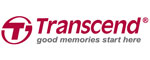 Memory: Notebook, PC, Server-Workstation Memory
Memory Card
Solid State Drive
External Drive Solutions